About Chochuang
Chochuang Group has two division companies, Chochuang Industrial Co., LTD and Mailkang Cosmetics Co., LTD. Chochuang Industrial Co., LTD manufactures components such as plastic containers and aluminum pans for the cosmetics products. It was established in 1985 by the owner, Mr. Shih. He started the business from making aluminum pans. Later, he expanded the operations and added injection, blow, printing, and assembly capabilities.
Mailkang Cosmetics Co., LTD manufactures full range of finished color cosmetics products. It was established in 2000. It was an effort of Mr. Shih to integrate the operations both vertically from making components to finished products and horizontally from making powder products to full range of color cosmetics products. From then on, we have become a full service provider with R&D and lab capabilities for fast turnaround formulations.
We are one of the leading color cosmetics manufacturers in Taiwan with 36 years of history. Our strengths and capabilities are what really distinguish us from our competitions. We have automated operations and our operations are fully integrated from in-house mold design and manufacturing to component manufacturing to in-house graphic design to R&D and formulations and to finished product manufacturing. We are ISO and GMP compliant thus we pride ourselves in quality control. We are very familiar with laws and regulations therefore we respond very fast to regulatory reformulations. We are highly experienced in export business and we have knowledgeable and well-trained employees. Therefore, you will have barrier free communications with us. With competitive price, stable and high quality products, timely delivery and professional after sale service, we are a high value supplier to our global customers.
Our mission is to make buying from us a truly hassle-free experience and our ultimate goal is to achieve synergies with our customers to best serve the end consumers. We sincerely invite your visit to our plants and look forward to doing business with you!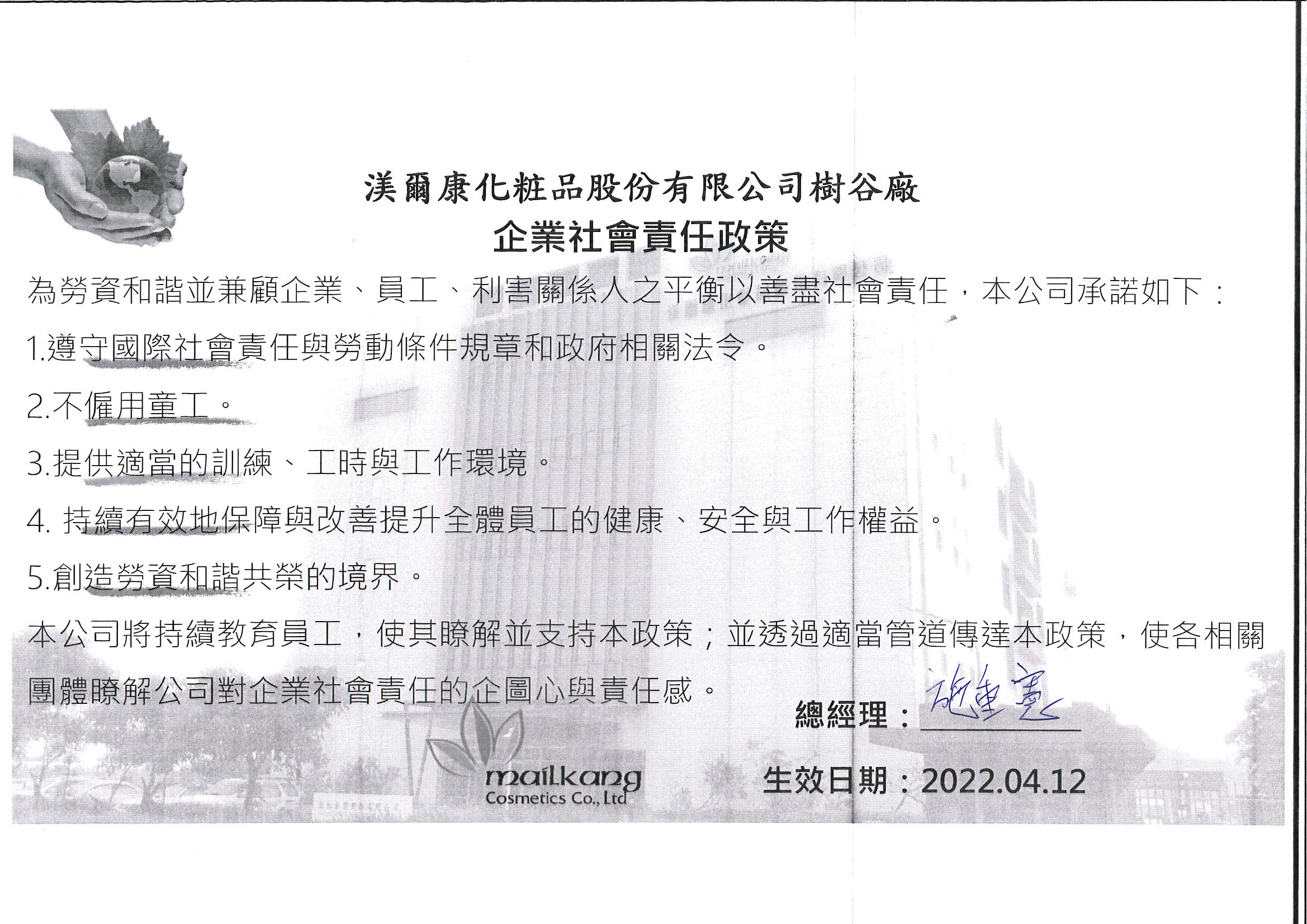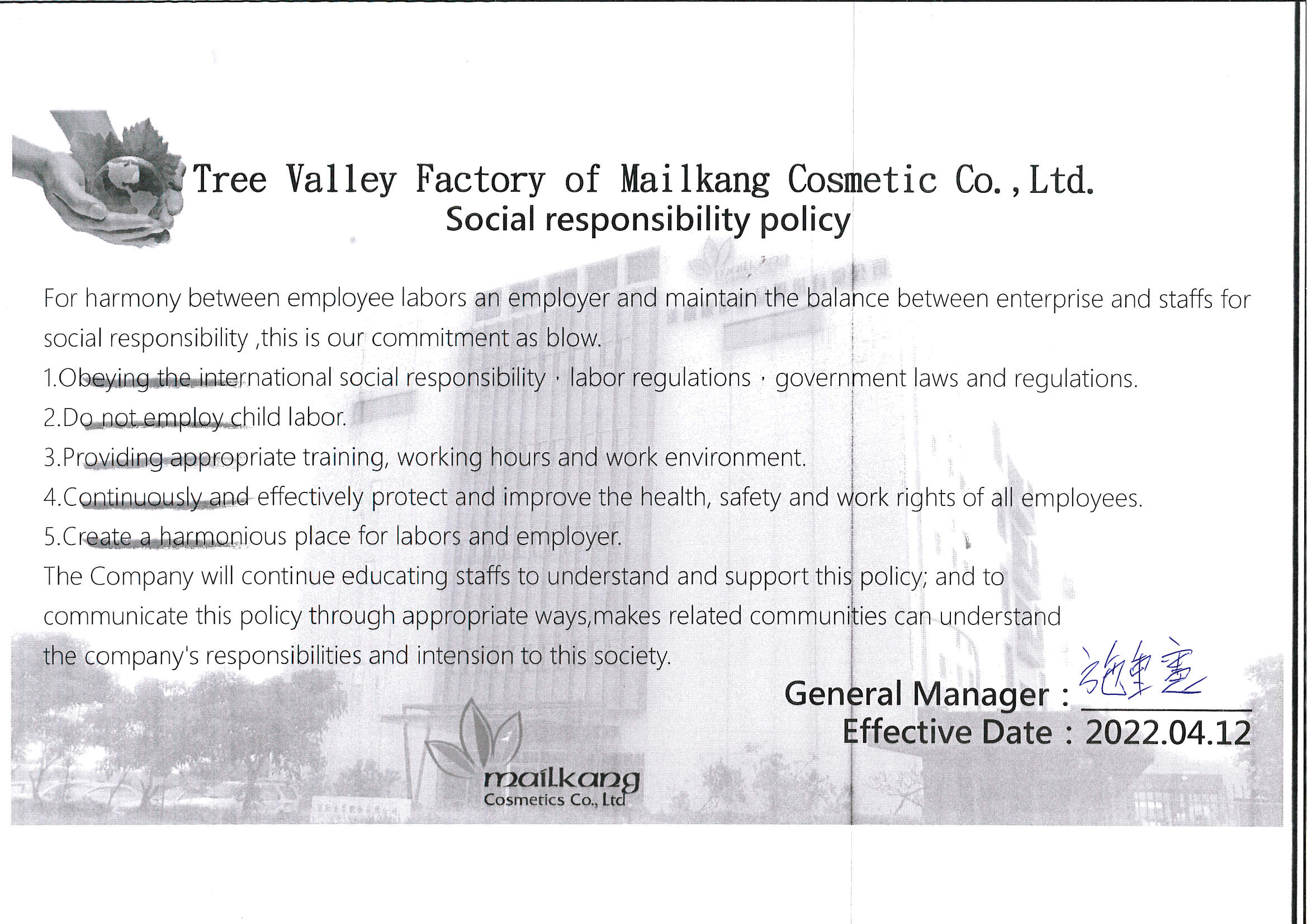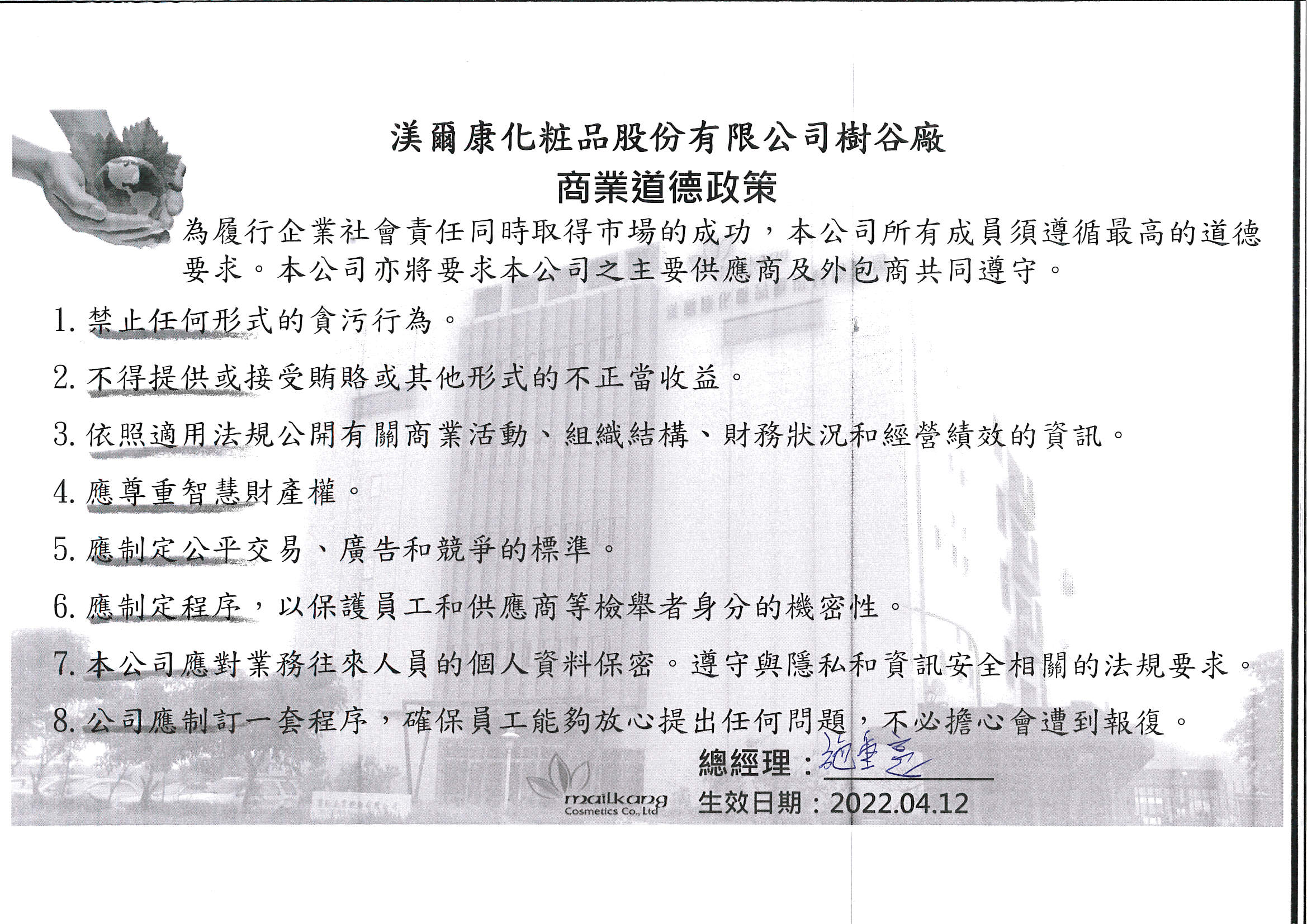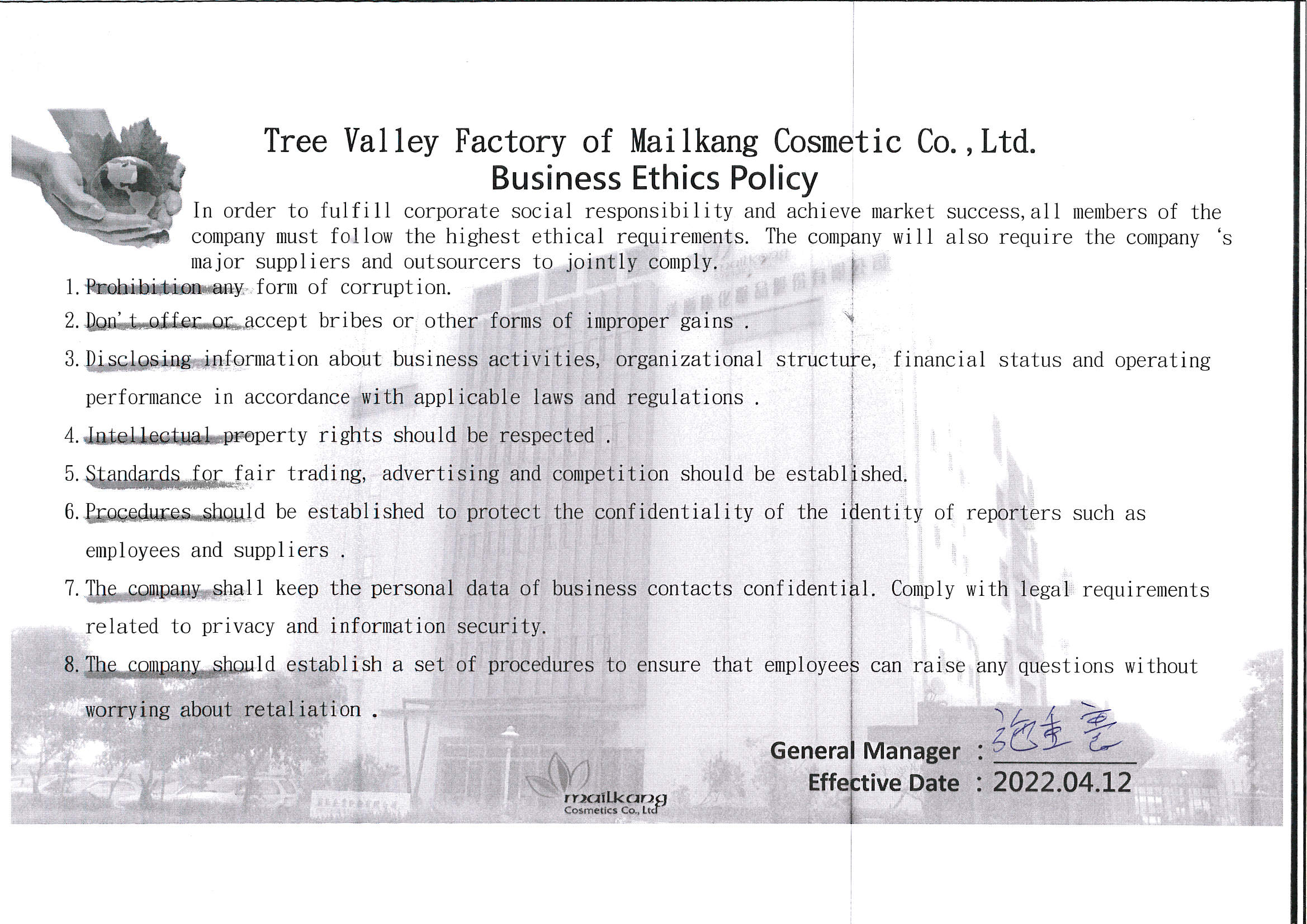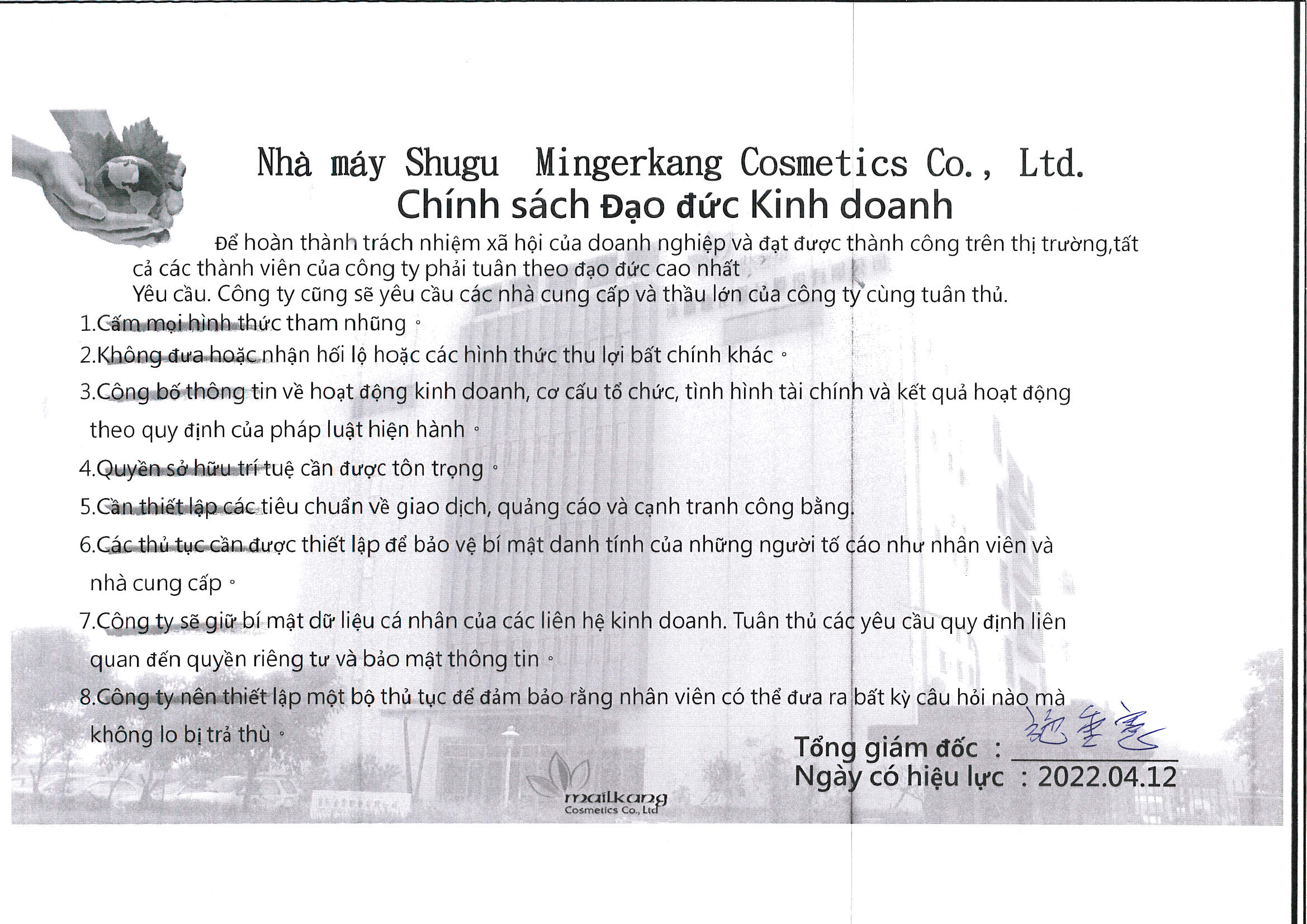 環境安全衛生政策